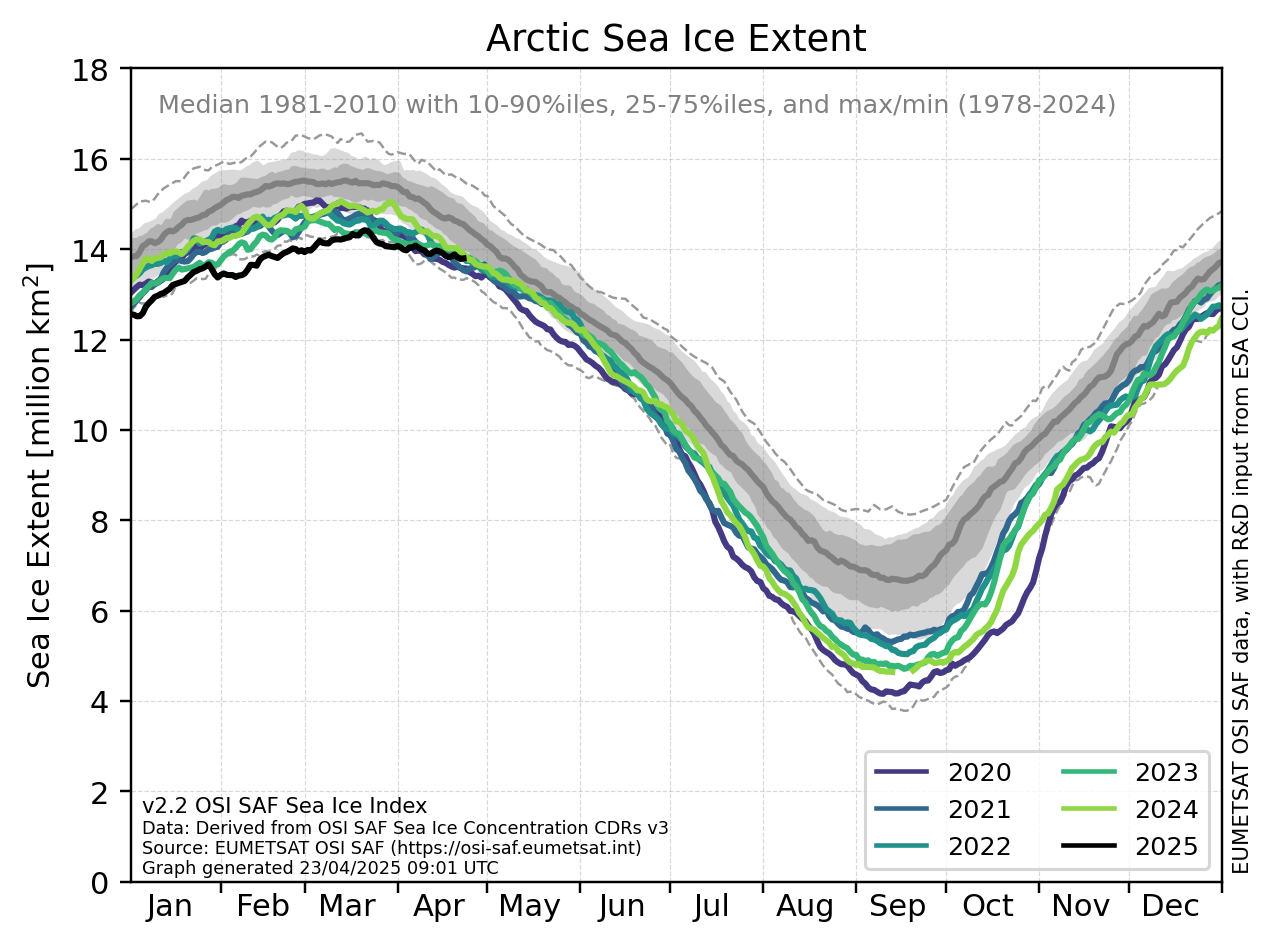 Sea ice extent in recent years for the northern hemisphere.
The grey shaded area corresponds to the climate mean
plus/minus 2 standard deviations.

metmike: Arctic sea ice bottomed in 2012. It's hasn't recovered but the rapid melting has stopped for almost a decade. Will it resume? Probably but why are we still being told that Arctic sea ice is rapidly vanishing and will be gone in XX number of years when that has changed?