U.S. gasoline demand could offer headwinds to that harvest-driven boost in ethanol production. According to Wednesday's EIA data, implied U.S. gasoline demand is at 25-year lows for the date.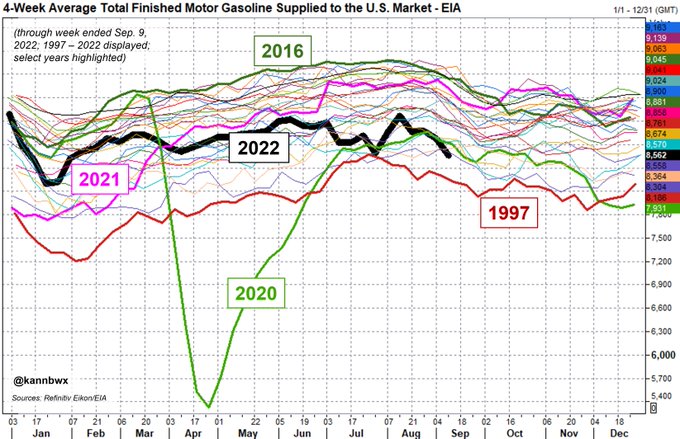 metmike: The cure for high prices.........IS high prices.
Soaring energy/gasoline prices earlier this year has been killing demand recently.
In 2021, the pink line soared from near the bottom to the top of the curves from low prices and recovering from COVID.
Note the black, 2022 line going from near the top of the curves to the bottom of the curves, lowest since 1997.