Wayne,
You just got me thinking.
I've said for a long time that Biden might not make it to the end of this term.
His cerebral functioning is greatly faltering. He is greatly struggling to perform basic presidential functions and he's not close to thru half of his term.
Add to that, the fact the Rs will likely win both houses in November(a big reason is Biden) and you can bet that they will open an investigation into Joe and his connection to Hunter.
If the truth comes out...........Joe is in huge trouble and I believe the House WILL impeach him but the Senate needs 2/3ds and it won't happen.
Joe knows exactly what he did and if that gets out, which it will in the investigation........his career and legacy will be destroyed.
The ONLY way to avoid all that is to resign for health reasons. Every person on the planet will accept the resignation for health reasons because his behavior in front of the camera every day in office is evidence of his profound mental decline since he was VP.
That means the VP Harris would be president. She might be in her prime but her prime lacks the leadership and qualifications/experience that Biden has been is unable to consisting apply because of his deteriorating thinking/communicating skills.
Dems have to be really nervous about Harris as president.
https://www.latimes.com/projects/kamala-harris-approval-rating-polls-vs-biden-other-vps/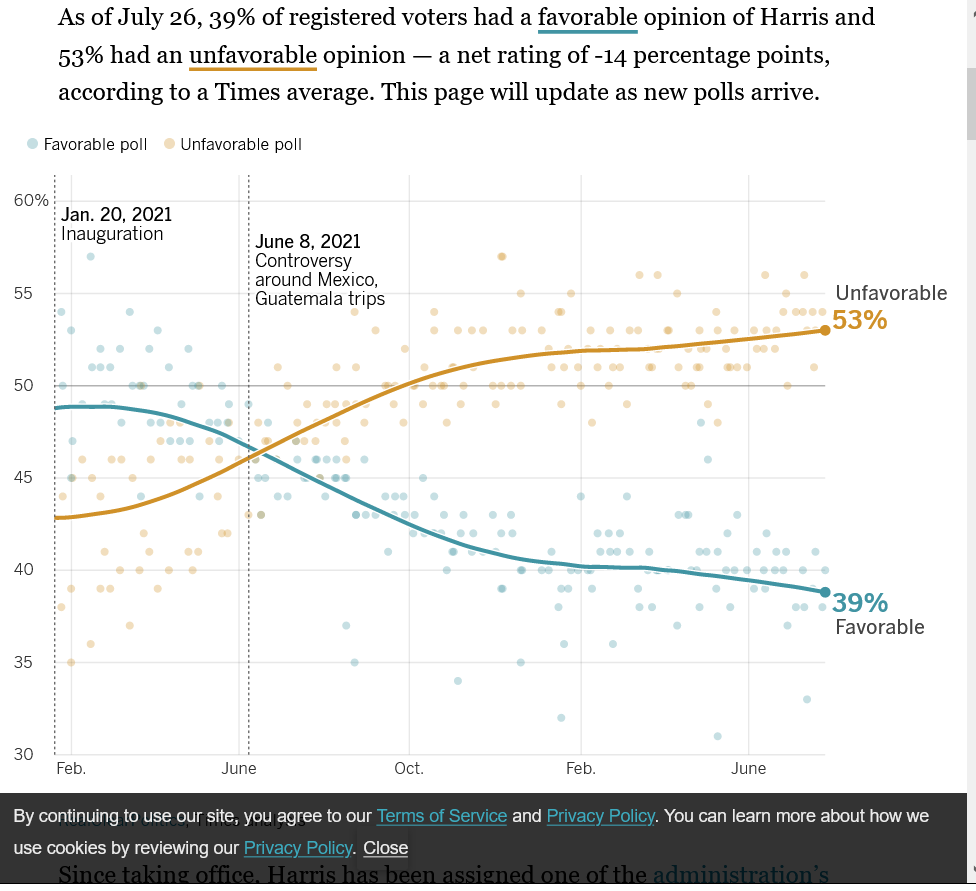 The dems are in deep White House leadership doo doo. Having a VP with an already unfavorable opinion by the majority of Americans taking over a job that is over her job skills is a recipe for bad things.
I don't think that this will happen but if both the President and VP both become unable to continue at the same time (Harris could come up with an excuse?), then the speaker, Nancy Pelosi becomes president.
If Biden resigns and Harris is the VP.............Pelosi does NOT become Vice President!
Harris would be able to appoint whoever she wanted as the new VP.
Regardless, the current 2 at the top are on some shaky ground and if both would be unable at the same time, THEN Pelosi becomes president.
Usually that seems almost impossible but I think chances of Joe finishing this term are well under 50% right now........so it's possible.
The Twenty-Fifth Amendment
https://constitutioncenter.org/interactive-constitution/interpretation/amendment-xxv/interps/159
Fact check: If the vice president becomes president, House speaker doesn't become new VP
https://www.usatoday.com/story/news/factcheck/2020/08/20/fact-check-if-vp-becomes-president-house-speaker-doesnt-move-vp/3399838001/