mcfarmer,
I added this page to explain what's going on in IA and vicinity right now.
One positive element is that the intense heat will definitely let up later this week, (at least 5 degrees cooler) regardless of how much rain falls.
But you are getting to a point where each day without rain is taking away yield that no amount of rain can bring back..............so the rains MUST get here ASAP.
https://www.marketforum.com/forum/topic/70329/#70970
This is the area burning up right now.
There was not much surplus/subsoil moisture coming in and this is the rain total for the past 2 months.
The brown is less than 50% of average rain. The bright red is less than 25% of average rain.
Note on the 2nd map below, the much above temperatures in the exact same area because of the heat ridge that was in that location. Cool and dry doesn't kill crops...............HOT and dry can put a big hurt on VERY quickly.
Soils dry out much faster(double the evaporation rates, with hot vs cool..especially this time of year with the high angled sun and the corn not big enough to provide a shade canopy for the soils). Transpiration rates and moisture requirements also are higher for the growing crops.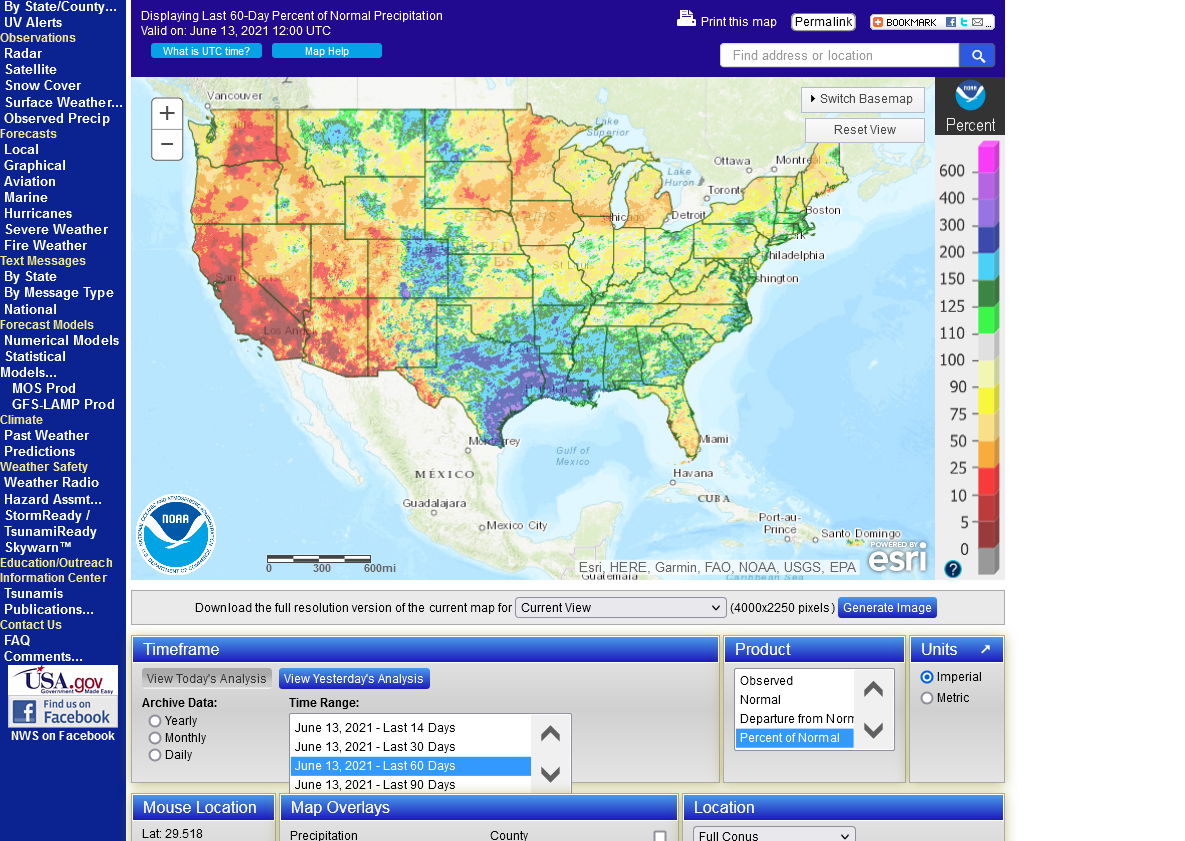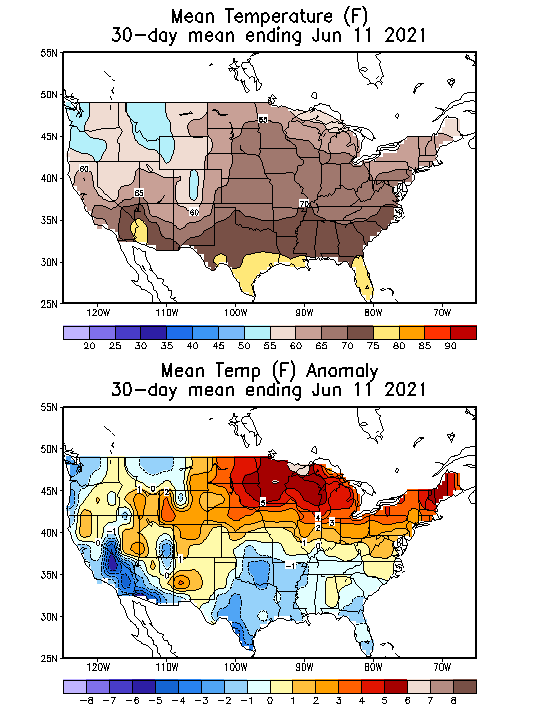 ---