The other thing about natural gas is that there are some wild gyrations in price that spike thru support and resistence.
Looks like that $2.98 level resistance level was just tested again for the umpteenth time. If we get hotter for late June, then we should break above $3
Near term heat is very impressive for the Midwest and points south but then it cools down before the next potential heat comes in later in june.
Temp anomolies the next 5 days
For highs below

FOR LOWS BELOW
Temp anomolies days 3-7 FOR HIGHS BELOW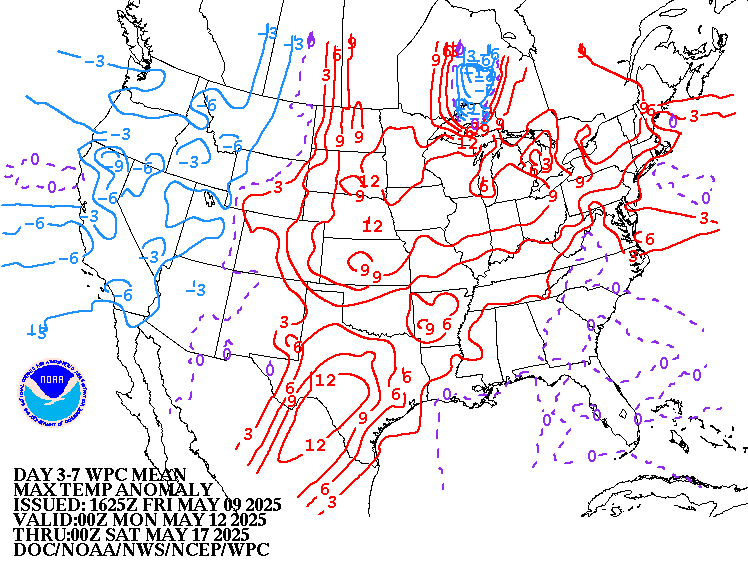 FOR LOWS BELOW