Recent Tornadoes are Due to Unusually Cold Weather
May 29th, 2019 by Roy W. Spencer, Ph. D.
https://www.drroyspencer.com/2019/05/recent-tornadoes-are-due-to-unusually-cold-weather/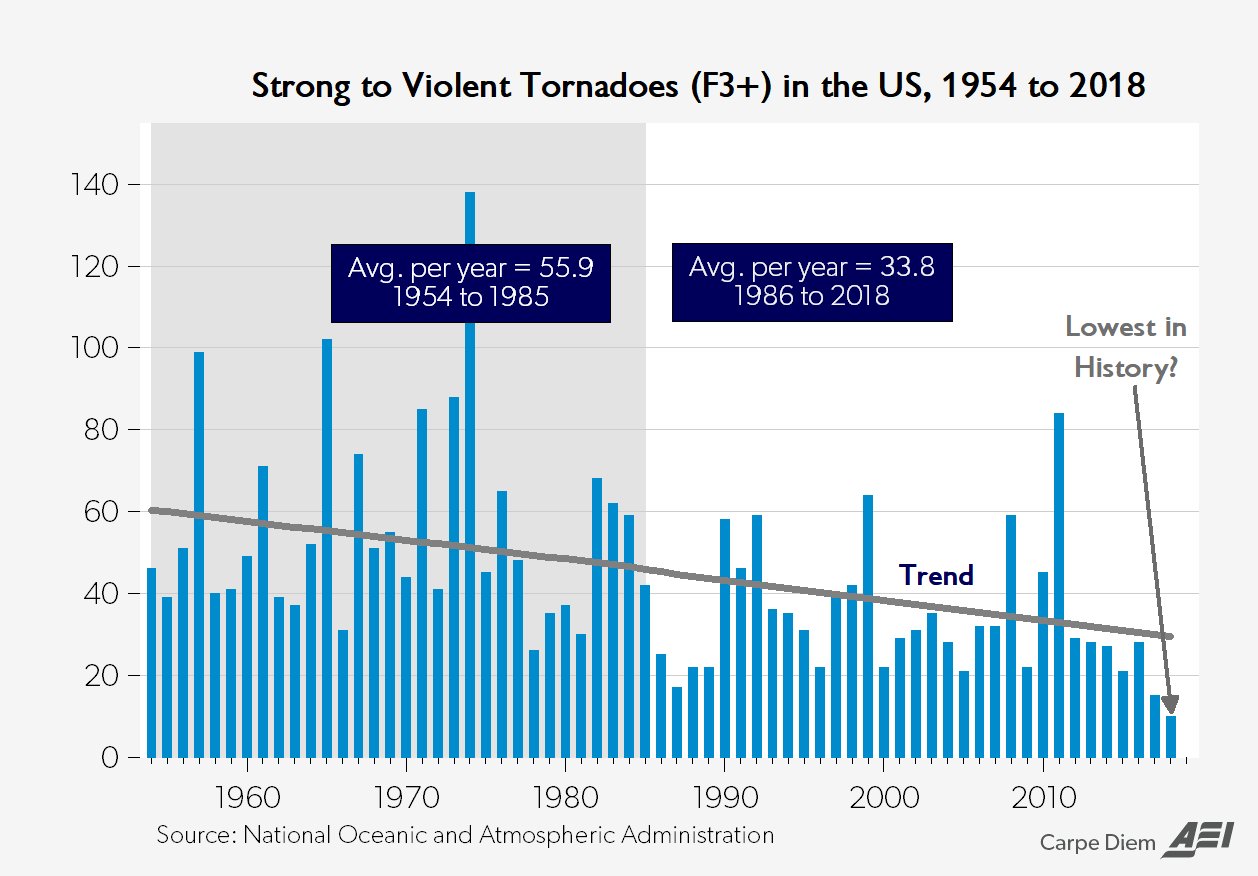 As has been pointed out elsewhere, a trend line fit to the number of strong to violent U.S. tornadoes has gone down from 60 in 1954 to 30 in 2018. In other words, the number of most damaging tornadoes has, on average, been cut in half since U.S. statistics started to be compiled.
metmike: This is totally expected based on the authentic science/laws of physics.
When you decrease the meridional temperature gradient(from less cold air at the highest latitudes) you have less energy potential to feed weather systems. You also weaken cold fronts and jet streams that contribute the most towards the high end tornado outbreaks(200+ mph winds for instance).
The incidence of weaker tornadoes have gone up a bit, however, mainly because, in the 1990's, we installed tornado detecting NEXRAD DOPPLER radars across the country that can see and measure the wind, including in many weak tornadoes in rural settings that exist briefly, did not do much damage and went unreported previously with the old radar systems that did not detect them.