Started by metmike - June 10, 2018, 2 p.m.
A sneak preview of the NWS week 2 forecast. There are numerous guidance products and they all have the same general trend(cooler) I will show a couple here that don't perfectly capture the anamolies of them all put together.
You should assume that the Midwest will be cooler than in recent week 2 forecasts.
The GFS ensembles are extremely cool......likely too cool, especially using the guidance tool(Klein) below but I will show it so that you can see what represents the extreme end of cool possibilities for week 2: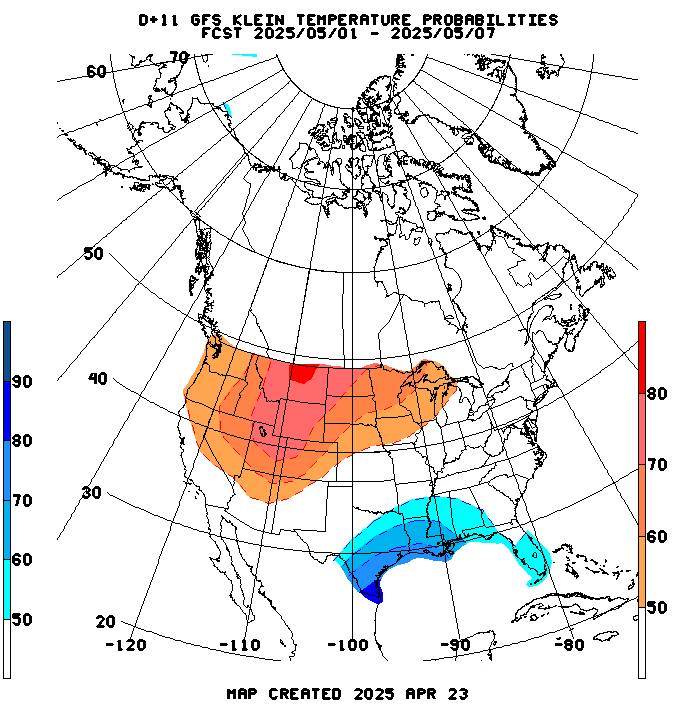 Precip continues to be ABOVE, except in the northern tier that may be dominated by cool and dry Canadian high pressure systems: